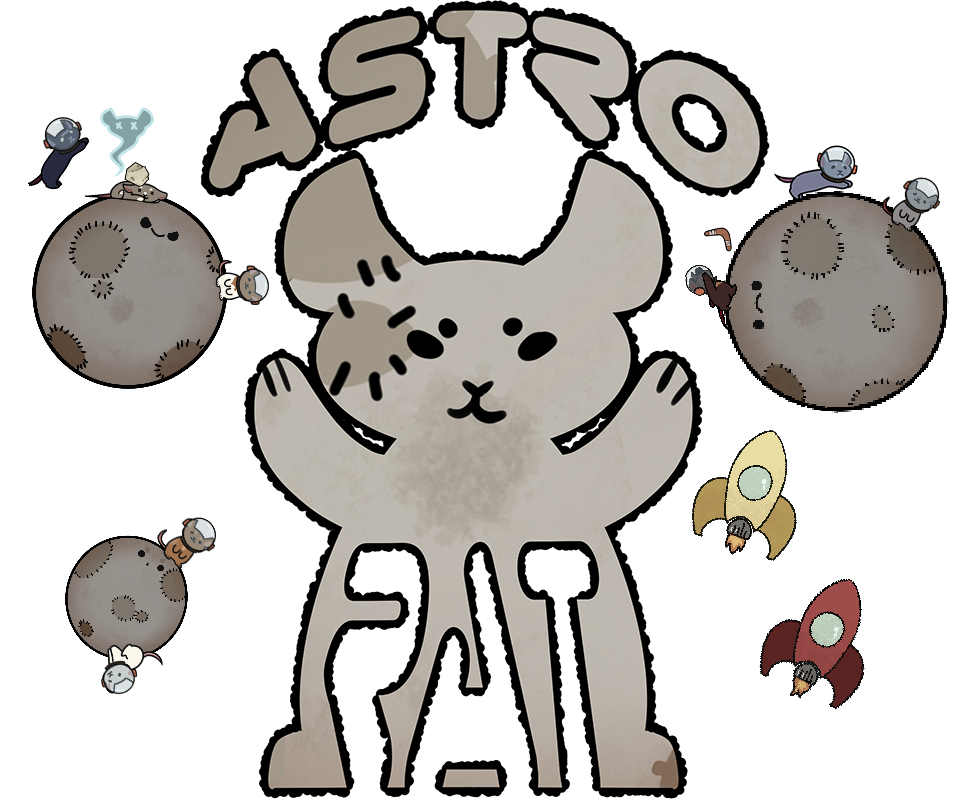 AstroRat
Yeet your friends into orbit
2-8 player deathmatch
Made for the Lunar New Year Jam hosted by Dallas Society of Play.
In the year 20XX the Lunar Cheese Wars have reached their climax, 2-8 champions will fight it out in orbit for the cheese. Those who yeet the hardest, get the farthest. Get some friends and get ta' yeetin'.
Controls
Controllers required.
Left Joystick to move.
A to jump & join
X to yeet
B to leave
Installation
Get the files out of the Zip (I reccomend 7-zip)
Run the AstroRat.exe
Plug in enough controllers for you and your friends!
Double tap ESC to leave the game
Credits
Art - Sarah Besserer
Sound - Chris Miller

Code - Summer Tomaseski
Code - Tyler Tomaseski